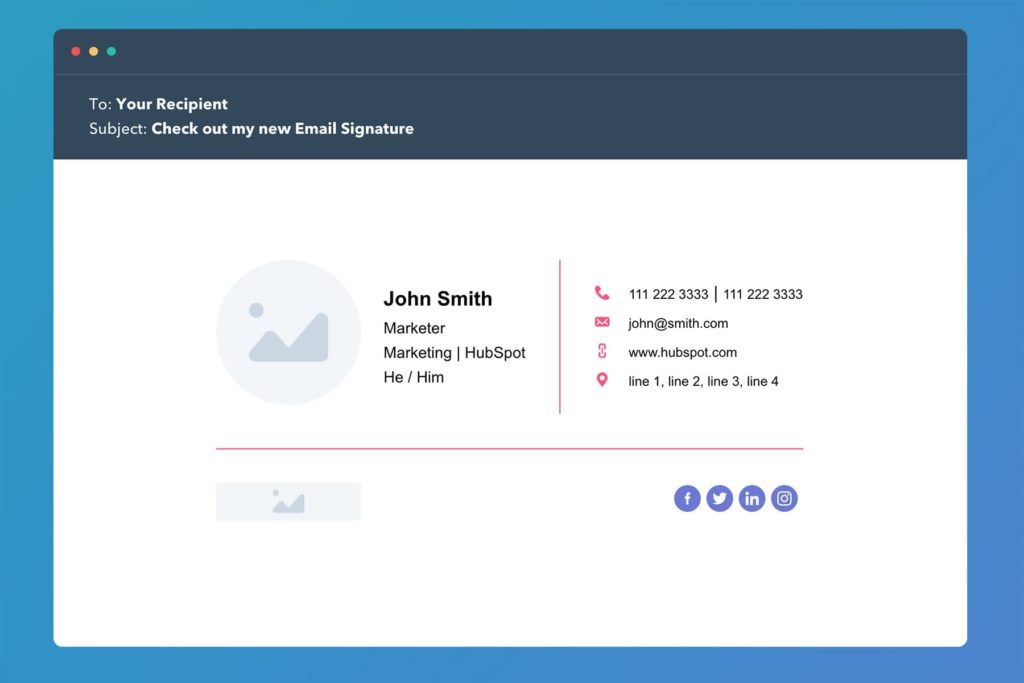 No Comments
/
Articles
/
Nov 01, 2019
/
Reuben Hochstetler
Does your email signature need help?
Face it. You haven't updated your signature in years. The info is inaccurate and logo is pixelated. It's time to update.
Don't become overwhelmed or annoyed because here's the good news. There is an easy to use email signature generator. It makes great looking signatures and it's free! It's the HubSpot Email Signature Generator.
It comes with 6 design templates. I like template #3.
What's wrong with using photoshop to create my own custom email signature and save as an image file?
Sometimes that signature looks like an attachment in an email — not cool.
The logo, text for email, phone, website, social media icons are a single image — there is only a single link. You eliminate linking options.
The most difficult part of using the HubSpot Email Signature Generator is adding an image for your profile/logo. You cannot upload a file. Instead, you will need to link from a remote source.
That means you will need to upload your image to your website and then copy the URL. If you have website this is quite easy to do. But if you do have a website you probably already have uploaded the logo. In fact you can probably go to your website and right-click on the logo and select "Copy Image Address" and then paste it in the correct field on the email generator.