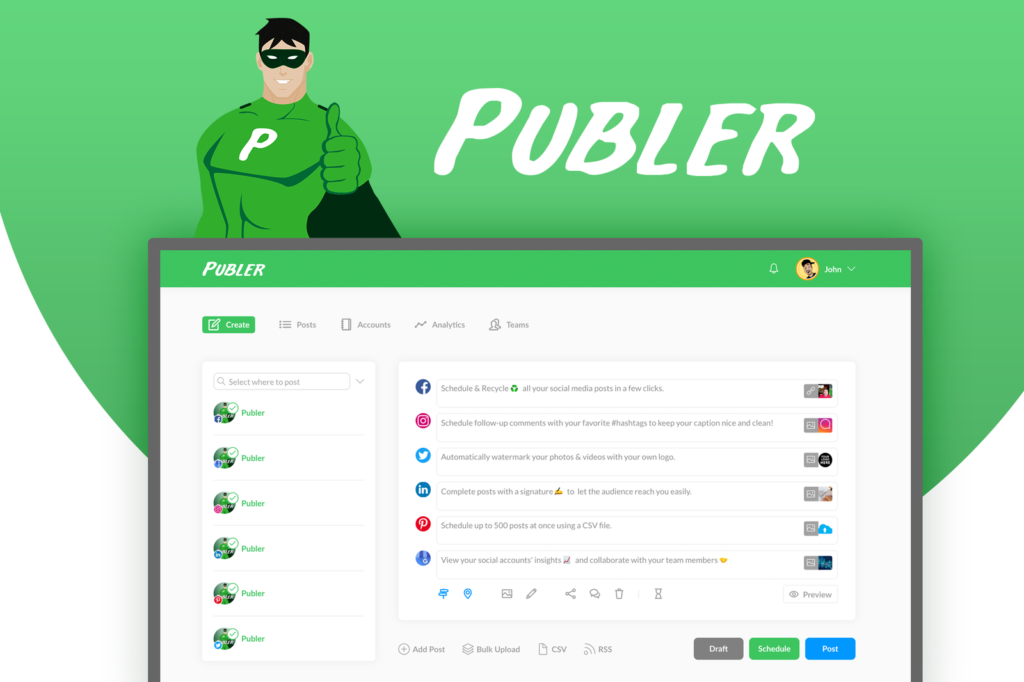 No Comments
/
Articles
/
Dec 05, 2020
/
Reuben Hochstetler
Many social media managers are hard to use and take lots of time to set up. I was shocked how easy it was to connect my social media accounts and to start publishing with Publer.
When choosing what social media management tool to use, there was one requirement at the top of my list: It needs to work with Google My Business and LinkedIn. Publer also integrates with Facebook, Instagram, Twitter, Pinterest, and YouTube.
Google My Business (GMB) Integration
Publer has an easy to understand integration with GMB (Google My Business). GMB posts are unique compared to other social media posts because you can add a button to the post. Publer's integration uses this features fully.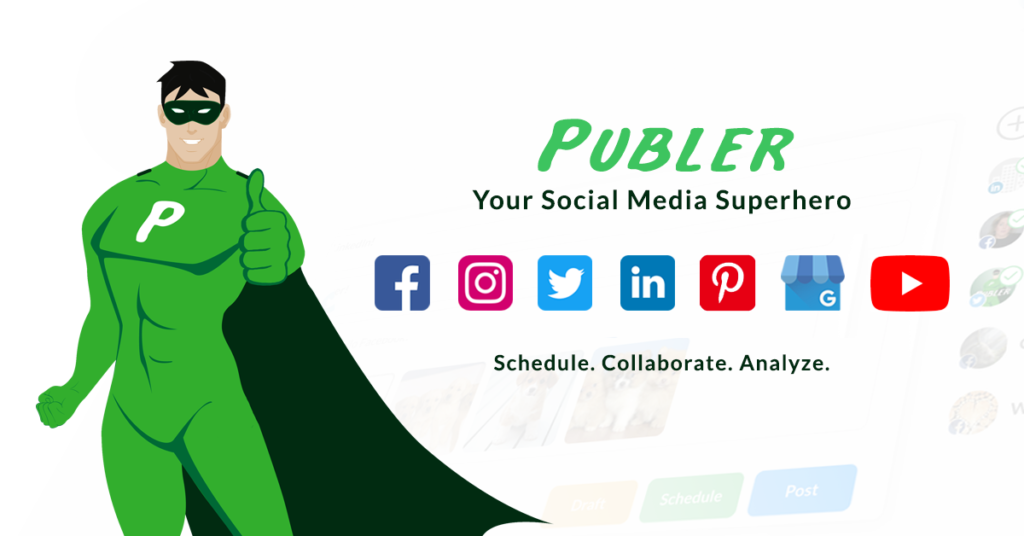 All Publer Integrations
When looking for a social media management tool, the top priority is what social media platforms it supports. Here's a list of the supported platforms ranked by what I needed for Touchdown Tech and our clients.
Google My Business
LinkedIn
Facebook
Instagram
Pinterest
Twitter
YouTube
I have not used Pinterest or YouTube yet.
Group Your Brand or Client Social Media Accounts
Publer has a unique way of organizing social media accounts by letting you create teams. You can invite users to manage those teams (which includes their respective social media accounts).
Others Don't Match Up
I've used Facebook's Business Suite, Hootsuite, and Tailwind. They are not as easy to use or powerful as Publer. My wife, pictured above, is the social media manager at Studio 331 and she loves using Publer. She used Tailwind for over a year and made the switch to Publer 4 weeks ago.
Here's the Best Part
My favorite feature of Publer is to customize posts. Typically I post to GMB, LinkedIn, Facebook, Instagram, and Twitter. Posting the exact same image or post copy is not the best practice because different social media platforms have different limitations, abilities, or requirements.
Customize Per Social Media Platform
Publer lets you customize the post for each platform so that it can be optimized for the features and limitations. For example, GMB allows a button to accompany the bottom of the post. There's no need for a URL to be in the copy of the post. It should only be in the button.
Instagram doesn't support hyperlinks so if a URL is in the copy I may remove it and say "link in bio" or simplify the URL by removing any UTM parameters. If you don't know what UTM parameters are don't worry.
Twitter has limited number of characters so the copy should be abbreviated to fit the available space.
@Mention in Each Customized Post
This was mind bending when I tried this and it worked. Mention anyone in each social media platform!
What Else
Some other features that I think are interesting but I have personally not used yet include automatic RSS posting and signatures. To find all the features go to Publer now.
The only thing I don't like about Publer is their superhero mascot.
Pricing
Publer has a free plan that connects to 5 social media accounts. Their premium plans include additional accounts, users, and features. Their paid plans are inline with other social media platforms if you need something more robust than the free version.
In Conclusion
I've been using Publer for about 4 weeks and I'm loving every interaction. Many social media managers create more work and confusion. Publer is different. Join the Publer team today and take control of your social media!
Publer has an affiliate program but I'm not a member. This endorsement of Publer is strictly because of the value it's providing me and my clients.