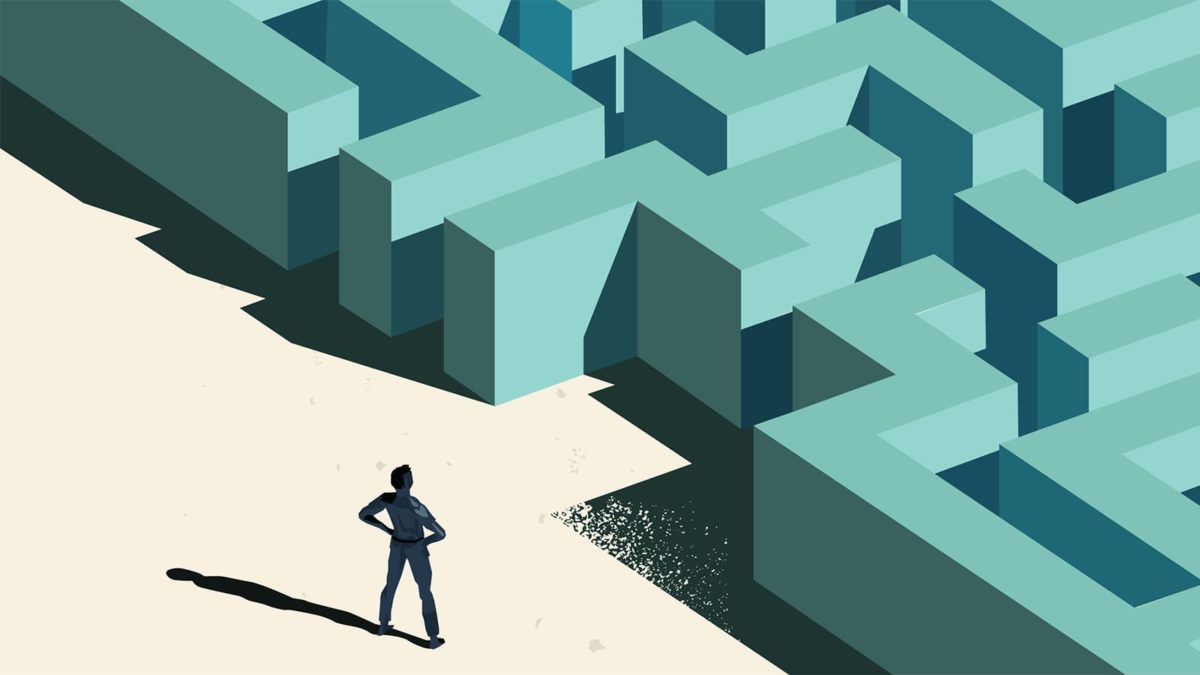 1 Comment
/
Articles
/
Jun 18, 2020
/
Reuben Hochstetler
Do website visitors feel like they are entering a maze when they get on your website?
Whether you are are a startup or a small business, a well-designed website can help you attract and retain customers. However, after launching a website, most small businesses get it wrong when it comes to pricing. They hide the price of their products and end up frustrating potential customers. These potential customers will visit your competitors if you make it difficult for them to find pricing.
How do I know providing clear pricing is important? Early this Spring our family discussed replacing the pea gravel in our back yard. We wondered what it would cost to get sod installed. We searched Google and found several local businesses that provide sod installation but could not find pricing without filling out a request for quote.
No one wants to fill a request for quote form.
It took me several more months before I realized my own hypocrisy with Touchdown Tech. We didn't show our prices either — until now.
Benefits of Displaying Prices
The role of a website is to provide a visitor information they need to solve their problem. If they can find that information quickly, visitors are likely to engage with you further. At some point in the buying process your customer will ask "What does this cost?". If you make it easy for them to find pricing they are more likely to engage with you instead of your competitors.
Here are some benefits of showing your product prices.
It helps people perceive your business as transparent and honest, leading to consumer confidence.
Gives customer a smooth buying experience as they don't have to contact the sales team first.
When customers can access pricing information fast, conversion rates and sales increase.
Publishing your prices helps visitors learn whether the product is within their budget, and ensures only the serious buyers contact you.
Why Your Secret Pricing Policy May be Affecting Your Business
When a potential customer comes across a photo of your product online, likes the well-written caption, and visits your website to learn more, only to find a note saying "Contact Us for Prices", that customer will get frustrated and look for another option.
Website users judge a website within the first few seconds of interacting with it. If they can't easily find what they are looking for, they consider that site to have a bad user experience, and they move on to do business elsewhere. In the long run this will affect your ranking on search engines.
Lack of price information leads to an increased number of calls asking for prices. Answering such calls can consume a lot of your time, and distract you from focusing on your core business operations.
Some users resent websites that have a concealed prices. It makes them feel the business wants to lure them into making misinformed purchasing decisions.
How to Display Pricing Information
Displaying your prices isn't enough. People love options when shopping. Giving your potential customer some flexibility will increase conversion. The StoryBrand framework recommends giving your customers 3 price options.
To offer your site visitors with different pricing options. Either use similar products that have different pricing or package your products.
On Touchdown Tech we offer different pricing options for both our Local SEO and Website Packages. For one of our ecommerce clients we suggested they include add-ons with a product to offer 3 different pricing options.
Closing Thoughts
Listing prices on your website can give your small business a huge boost. A large percentage of website visitors are price-conscious, and they will appreciate it if they can find the pricing information quickly. By displaying your prices, you will gain the trust of consumers and increase your conversion rate.
If you want a quality and attractive business website that clarifies your values and gives your consumers the information they need, contact Touchdown Tech today and schedule an appointment to discuss your website project!