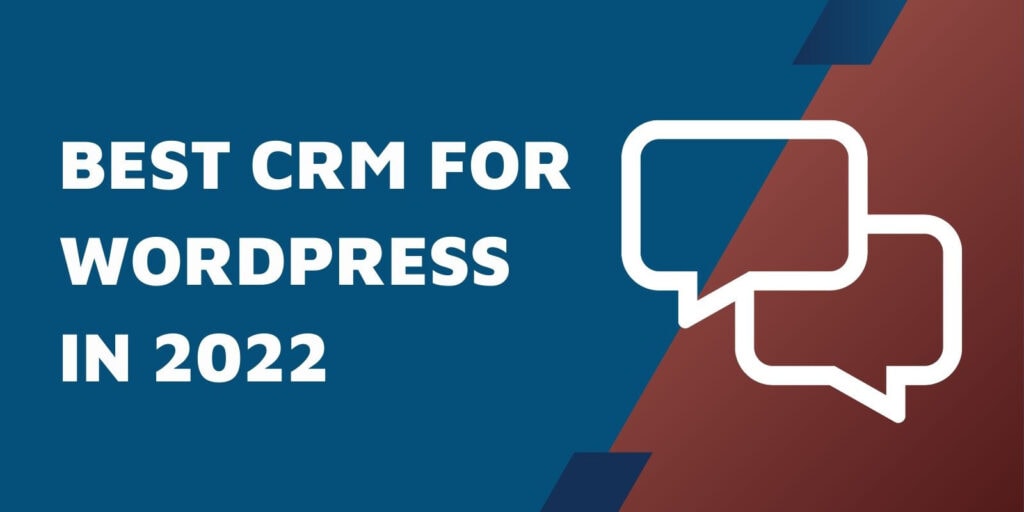 No Comments
/
Articles
/
Dec 07, 2021
/
Reuben Hochstetler
I haven't always been a fan of CRMs.
I used to be confused about what a CRM does and what problem it solves. Part of the confusion was around how most CRMs are set up. They are confusing and use confusing terminology.
That was in 2019. Today I'm a big fan of what CRMs do and one CRM in particular.
What Is a CRM?
CRM stands for customer relationship management. It manages your customers but it also manages people who are not customers but have turned into leads.
Maybe a better question is, "What does a CRM do?"
Manage, segment, and organize contacts

These contacts could be customers or people interested but not yet committed to doing business with you.

Send targeted messages to your contacts (email marketing automation)

These messages are usually emails but can also be sms.

Get website visitors to join your email list

In order to communicate with website visitors, you need to know who they are.
This is best done when offering something for free in exchange for their email address.

Automatically follow up with contacts based off an action they take

Send a request for review email after they purchase a product.
Send a coupon after they visit a specific product page.
Send a reminder to purchase again or renew their subscription before it expires.
Popular CRMs
There are almost countless CRMs. Here's a list of the ones I used.
HubSpot
Mailchimp
Constant Contact
Zoho CRM
MailPoet (technically not a CRM but does email marketing automation)
Groundhogg
What's the best CRM for business owners who have a WordPress website?
Groundhogg is the clear winner! After researching and using all the popular CRMs I picked Groundhogg.
Groundhogg is a WordPress plugin so one of the requirements is having a WordPress website.
There's two reasons I prefer my CRM to be part of my website.
My content (pages and resources), contacts, and messages are all in a central location.

This makes it convenient for the user to not switch between different websites or apps
It's easy to train clients. They don't need to remember that to send emails I go over to this app but then to add a form I need to add it over here in this other place.

Integrates easily with other WordPress plugins

Ecommerce: WooCommerce, EDD
Contact Forms: Gravity Forms, Fluent Forms, many others
Learning Management Systems: LifterLMS, LearnDash
What about those without a WordPress website?
I'm facing this with one of our clients and I'm strongly considering building a WordPress website for sole purpose of being their CRM and content hub.
The domain would probably be something like crm.company.com or email.company.com.
What's wrong with HubSpot?
HubSpot is a powerful tool. There's no question. It has lots of features but the interface is intimidating and the terminology is hard to understand.
Even choosing a price option from HubSpot is confusing.
You would think organizing contacts should be simple because it's at the core of what a CRM does but HubSpot makes it a chore with way too many options.
To organize contacts in Groundhogg, you use tags. In my email marketing course I go into detail about a simple naming convention for tags. You can get granular with filters but it's not required.
Groundhogg can update these tags based off actions the contact takes. For example, buying a product from a category. I'm sure HubSpot has a way to do this too but because they made it difficult to get started I never got that far.
Why Groundhogg is the best WordPress CRM in 2022
Managing contacts is simple but has granular control with filters (if you want to use them).
Creating funnels (automation sequences) is straightforward.

Follow-up campaigns for requesting reviews and offering cross-sells
Sales email sequences
Lead generating funnels

Sending broadcast emails is easy.
Affordability.

For about $20/month you can use the powerful features of Groundhogg to manage your contacts and send targeted emails to them.
Get the CRM Software Guide
Now you can get started organizing your customers and communicating with them more clearly.
This guide includes the following:
What Groundhogg package to purchase
What email service to purchase
Bonus software that makes integrating Groundhogg with WordPress a sweet dream.