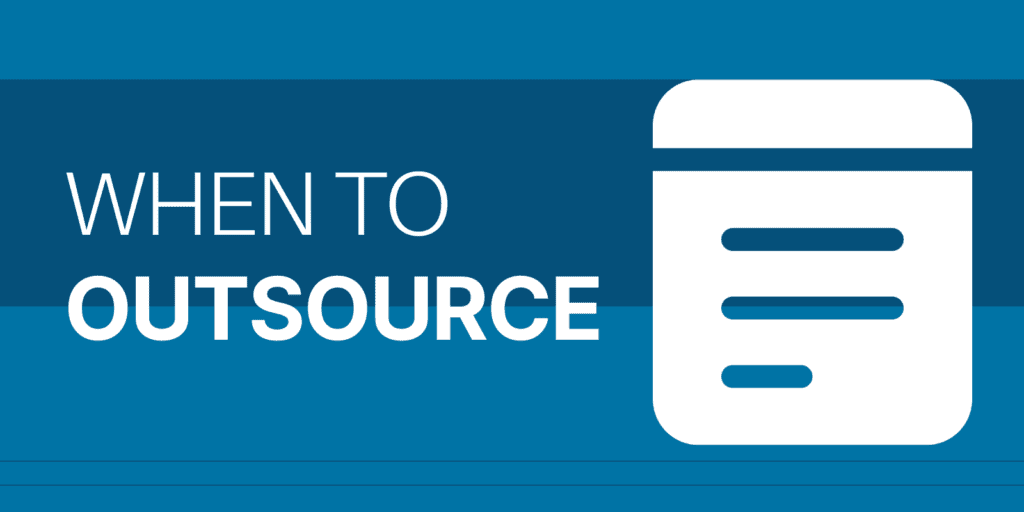 No Comments
/
Articles
/
Mar 05, 2022
/
Reuben Hochstetler
When Should Business Owners Start Outsourcing?
Dave Ramsey is famous for saying "Cash is king." While I agree with Dave's slogan about finances, in marketing, content is king.
While paid ads can get you quick leads, you need to continue paying for those leads. With high-value content, you will continue to get leads and sales long after the content has been created.
Brands with a content-focused marketing strategy, will set themselves up as an authority in their space.
Quality Is Queen
In sticking with the theme of content being king, quality is queen. How important is the quality of your content? It's critical. The value of your content to your customer is directly related to the quality of the content you create.
Here's another way to think about this: quality = value
Keep this in mind when you think about how your content and messaging is going to be created moving forward.
Why Should You Hire Someone for Content Marketing?
If content is so important, why risk having someone else do it? It's a fair question and if you asked it, it means you are taking content seriously and want to provide value to your customers.
Two things:
First, hiring a content marketer doesn't mean you hand over 100% of content creation decisions. I'd suggest a content creation process where content and messages are approved before they are published.
Second, you are not a unicorn. You don't have the world's only brilliant ideas 🤯. I'm saying this to myself as well. It's easy to think we are the only ones who can do this or that. It's not true, at least not 99% of the time.
Who Should Hire or Outsource Content Marketing?
If you are not able to publish weekly content or post daily on social media , it's time to get some help 🙂.
Start with a List of Tasks
Make a list of all the tasks and responsibilities you currently do or want to have done. The person you hire may not be able to do all these different tasks but writing this list will help guide you to the right person.
When I hired my first virtual assistant, I started with a list of 24 tasks ranging from updating website plugins to invoicing clients. I didn't find a VA who was able to do everything on my list.
After making your list, it may be helpful to categorize similar tasks together. It may be clear that you should hire two different people for two different roles.
In the book Virtual Freedom, Chris Ducker writes "Hire for the role not the task."
Have Processes in Place for Easier Onboarding & Training
The better processes you have for the different tasks the easier it will be to train your content marketer.
Processes can be as simple as an outline in a Google Doc or a step-by-step video. It's best to keep training videos as short as possible. If a certain task takes 30 minutes to complete, break the video into 5-10 shorter videos. Short videos are much easier to reference in the future and don't require scrubbing through 30 minutes of footage to find what's needed.
For most of these videos, you won't need expensive software. There are several screen recording tools listed in the resources at the end of this article that make recording training videos easy.
I try to keep training videos under 4 minutes.
Clear processes help communicate your expectations and make it easier for the person you hire to excel in their role.
Hiring an Employee vs Outsourcing
Are you going to offer full-time employment or part time? In a following section I'll provide some guides for how much time different content marketing tasks will take. It will help you estimate if you need to hire someone full-time or part-time.
Do you have the means to handle payroll?
This decision may also be impacted by the size of your company and your vision for the future.
For me, I've always chosen to outsource instead of hiring an employee. I've had 3-4 different contractors provide services over the years. Currently I have 1 full-time virtual assistant.
Regardless of the option you choose, it's important to always provide clear instructions and expectations.
Staying Aligned and on Track
Ask the person you hire to send you an email at the beginning of each day with a list of MITs (most important tasks) and any questions they have about those tasks.
At the end of the day have them send you an "Afternoon Recap" email with a brief recap of what they got done and any questions they have or issues they ran into.
Reading these emails takes a minute and lets you confirm they have the tasks prioritized correctly. Usually I respond with a simple, "Looks good!", but on the days when there are questions, this can take 15-20 minutes.
There should also be a weekly meeting to go over bigger projects and to review overall performance. Don't make these meetings longer than they need to be. In our weekly meetings we look at each person's scorecard for the previous week.
Each person has a goal on their scorecard. For a content marketer, this will be pretty simple. For example, you should have a goal for the number of articles published, emails sent, and social media posts sent.
Comment below if you want to know more about using scorecards in your weekly meetings.
The morning MITs email, afternoon recap email, and weekly meeting will help ensure your hire is on the right track and doesn't have roadblocks keeping them from making progress.
Do I Have Enough Work for a Full-Time Hire?
Here's a rough outline for the amount of time it takes per week for the following tasks.
Daily social media post (write copy and create thumbnail) - 7h
Be social (reply to comments, like people's comments, comment on their posts, etc) - 3h
Weekly email - 1h
Update website plugins - 1h
Update website content - 1h
These list of tasks total 13 hours per week. Obviously it probably won't take 1 hr each week to update plugins but some weeks could take longer. Updating website content also will probably have some weeks that are a little light and others that are heavy.
What's the Salary for a Digital Marketer?
The salary of a digital marketer depends a lot on the specific tasks you ask them to do and their level of expertise. In 2022 the general range is between $18–$50/hr. There are a lot of variables that go into this which is why it's important to be clear with your list of tasks.
The value is not in posting on social media or sending emails but in the words used in those messages. There are tools that make posting to different social media platforms simple, even automatic.
You can hire a 15 year old from your church who knows how to post on social media, but if they don't know what to say that resonates with your followers, it adds zero value to your brand.
Where Do I Hire a Content Marketer?
I've used freelance services (Upwork and Codeable) and more traditional job search services (Indeed and Monster).
With freelance services you can see their rating which is not possible with the traditional job search websites.
The interview processing and vetting of applications can be exhausting. I've done it multiple times. Which is one reason I'm going to try GoWP for my next part-time hire.
They have a pool of vetted developers, copywriters, and designers that they match with your company.
Their selling point is that they expand your team with a part-time skilled professional. They match someone with your company who works on your schedule.
Does this sound too good to be true? Maybe it is but I'm going to give it a shot 🙂.
There are different plans but it's generally around $28/hr for 4 hours per day. This totals $2,300 per month.
What Should I Take Off My Plate First?
Whether you hire someone as an employee or outsource a contractor, make a priority list of what to hand off first.
My suggestion is to start here:
Handle customer service requests
Update website plugins
Update website content
Managing your social media

Reply to comments
Promoting content
Repurposing content

Manage email broadcasts

Send email when new content is published

Research content topics
Benefits of Getting a Content Marketer?
As the business owner, not all the tasks you do are equally important. If you can hand off tasks that are less critical to someone else, then you can focus on the things that move your company forward.
Concerns with Giving Up Content Creation
How will this change the voice of your company? If someone else is creating the content and writing social media posts it's going to sound different than you.
This is a legitimate concern.
At least for a few months, I would review and approve all content and messages before they are public. You can provide helpful feedback when reviewing.
If this is a big enough concern, it may be prudent to hire a contractor instead of an employee.
Resources
Some of these resources have a limited free plan but most of them are premium. These are tools I use and are worth the cost.